Chincoteague Island Waterfowl Hunting Guides
During the winter months migratory waterfowl hunting is very popular in Chincoteague. Chincoteague Island offers some of the best waterfowl hunting you will find anywhere. Assateague and Chincoteague Islands are located within the 'Atlantic Flyway' which is a waterfowl migration route along the Atlantic Coastline. The vast marshy wetlands that surround Assateague and Chincoteague Islands are wintering grounds for one of the largest, most diverse populations of ducks and geese in the country. Snow Geese, Canada Geese, Brant and a wide variety of ducks are a plenty around Chincoteague and Assateague Islands.
The experienced local hunting guides listed below can provide you with a safe, productive, and memorable hunting trip. Scroll down and click on pictures to view their websites.
Check the Virginia Game and Inland Fisheries website for season dates and regulations.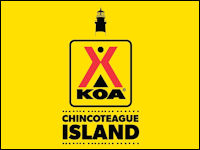 ---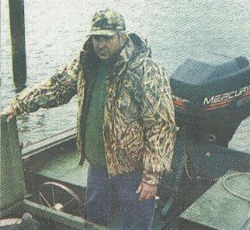 Andy's Guide Service
Andy Linton, a native of Virginia's Eastern Shore, has been guiding hunting parties since 1965. Featured in Disappearing Delmarva - Portraits of the Peninsula People, The Washington Post, the television program "Virginia Outdoor Life", and local newspapers. He is well respected and known as the Eastern Shore's most experienced hunting guide. Licensed by the United States Coast Guard as a Master Captain, he provides a personal touch and is the sole guide for this business. His return clientele attests to his expertise and dependability.
Phone: 757-336-1253 or 757-990-2499
Website: Click Here

---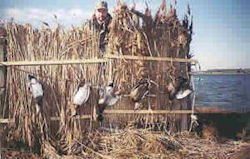 Captain Wayne Lewis
Let local Captain Wayne Lewis guide your Chincoteague Island Waterfowl hunt. Captain Wayne has a wealth of experience hunting this area. He has blind sites in prime areas for hunting Puddle Ducks, Divers, Sea Ducks, Brant, and Geese. Have you ever hunted Atlantic Brant??? Captain Wayne will show you how. Hunt before Sunrise to Sunset from Mid November to Mid January.
Phone: 757-336-6835
Email: Click Here
Website: Click Here

---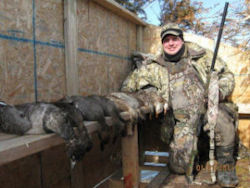 Chincoteague Hunting & Fishing Center
Chincoteague Hunting & Fishing Center has been rated as one of the top one hundred greatest waterfowl outfitters in North America. We have approximately 100 blinds from the Maryland-Virginia state line south for approximately thirty miles. Our blinds include marsh blinds, which overlook ponds and creeks and Pole blinds, which are located in the open waters of the bays and sounds. We also have grass boats, floating and portable blinds. It is possible to hunt Puddle ducks, Divers, Sea Ducks, Brant and Geese all in the same day.
Phone: 1-888-231-4868 or 757-894-8148
Email: Click Here
Website: Click Here